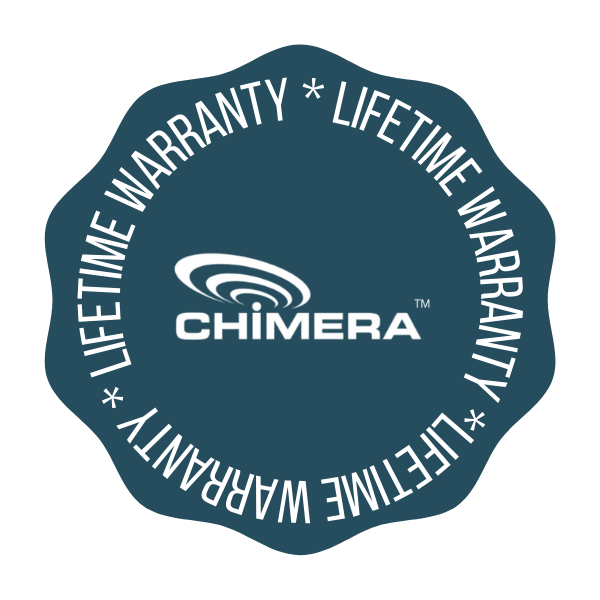 We're so confident in the quality and performance of our Chimera brand products that we offer a lifetime warranty on them. Here's what that means:
Chimera transceivers identified as having a limited lifetime warranty ("The Product") are warranted against defects in materials and manufacture to the original purchaser for so long as the purchased Product continues to be manufactured.
This lifetime limited warranty applies only to the original purchaser; it may not be assigned by operation of law or otherwise. The sole remedy for defects in materials or manufacture of the Chimera product shall be repair or replacement of the Product, at Chimera's or its affiliates' option.
All faulty parts and/or functions, resulting despite the user's normal use, will be repaired and/or replaced at no charge during the warranty period. However, if any of the malfunctions are caused by carelessness, inadequate maintenance, or natural disaster, we will provide repair and/or replacement services for a fee regardless of warranty period.
In no event shall Chimera or any of its affiliates have any liability for any incidental, special, indirect, or consequential damages. We will not be held legally for any malfunction resulting from user carelessness, abnormal use, and/or natural disaster.